Except for the planning we did, here some photo's of trip we made in preparation. Needles to say that we did more than the trip mentioned underneath (so why do I still say that!).
10 January 2014
On a very nice sunny day, Jenny and Kees took their bikes on to Mandelieu with the car and pedalled to Agay. Nice lunch on the way and satisfied with the performance. Trip can be seen on http://connect.garmin.com/activity/427860984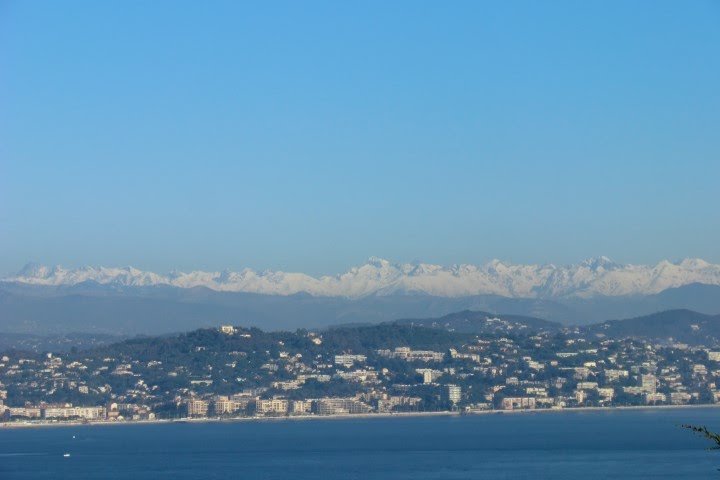 Côte d'Axur with snow on the Alps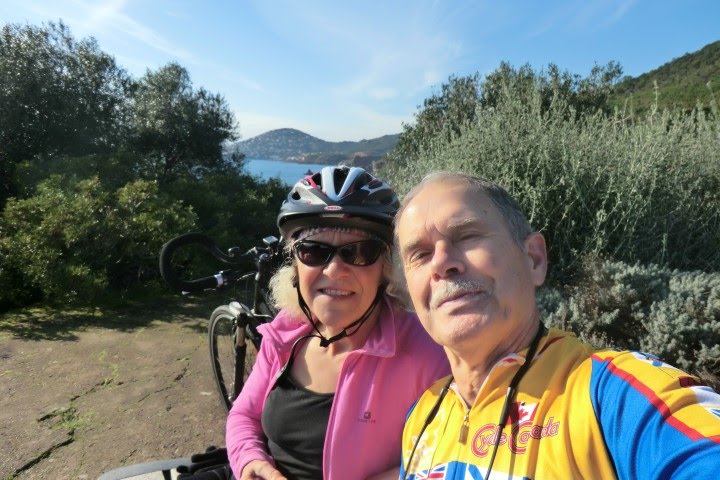 Have a nice lunch along the sea, and some rest.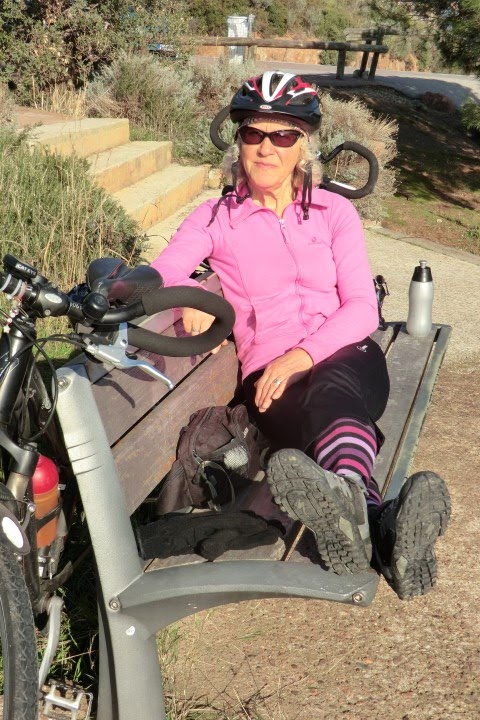 15 January 2014
Today Kees tried out his new front rack on his bicycle.  Loaded with 4 panniers, 2 at the back and 2 in the front, he did the round-trip in the mountains to St. Vallier de Thiey. Not easy with 20 kilo's, the road towards the Col de l'Êcre (1120m) is normally taken in 1 hour and 5 or 10 minutes. This time it took 1h29min!
The full trip can be seen on http://connect.garmin.com/activity/430374892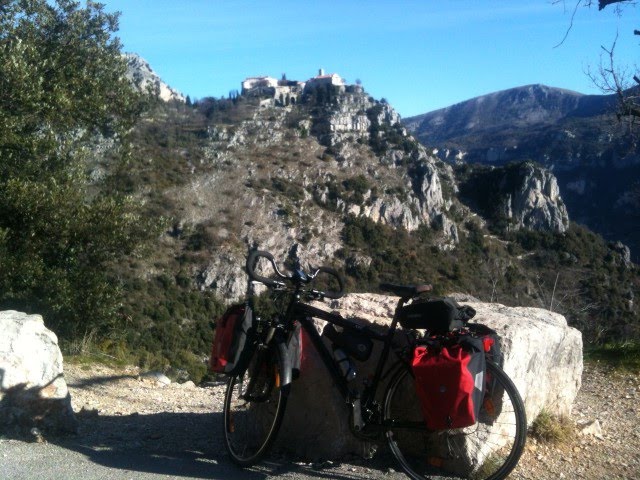 Gourdon in the background above, Col de l'Êcre (1120m) underneath.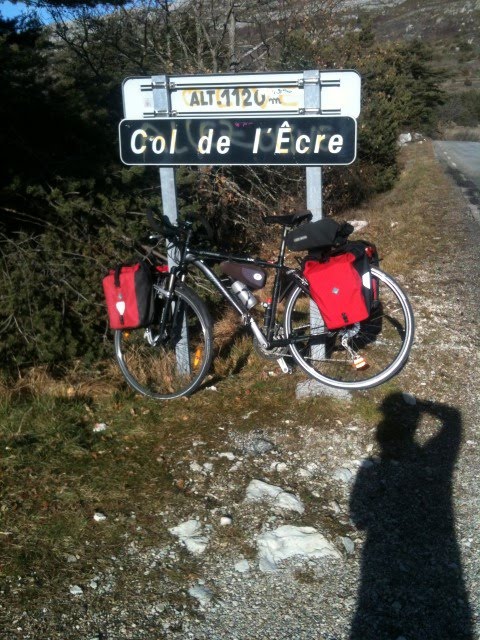 To load the panniers with "luggage" Kees took 6 packs of paper, heavy stuff!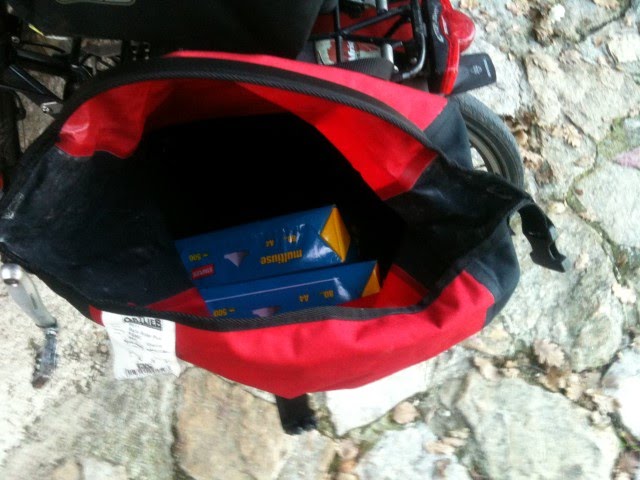 16 January 2014
Today a dreadful day, raining whole day, not a good day for a ride, but doing all kind of other planning jobs. Jenny is our nurse at the trip, so she went through all the medication we have and put a nice small kit together, that hopefully we do not need!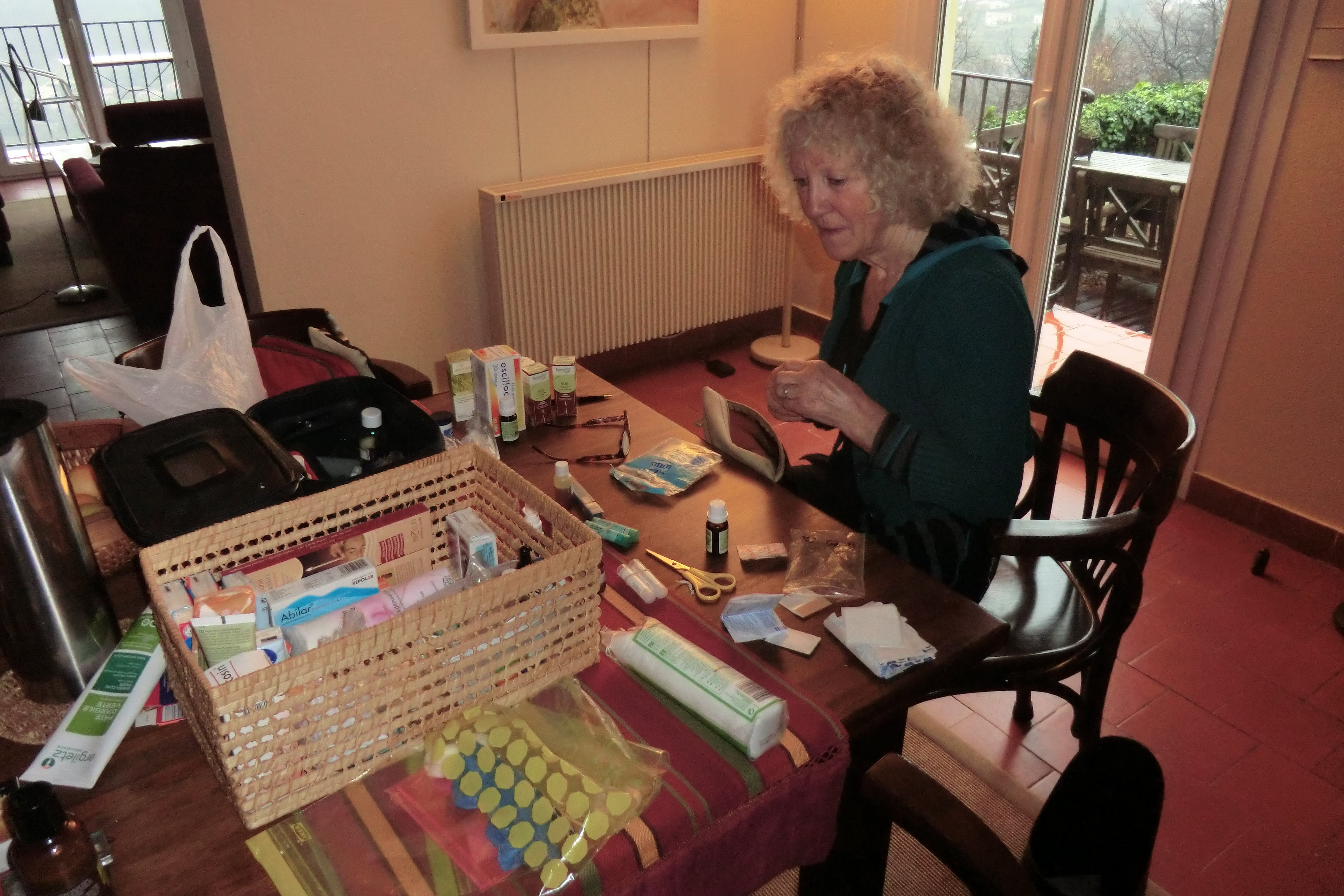 Kees has been busy with his Garmin, loading a free map from NZ Open GPS Project (http://nzopengps.org/). Now the whole trip can be preprogrammed in the GPS!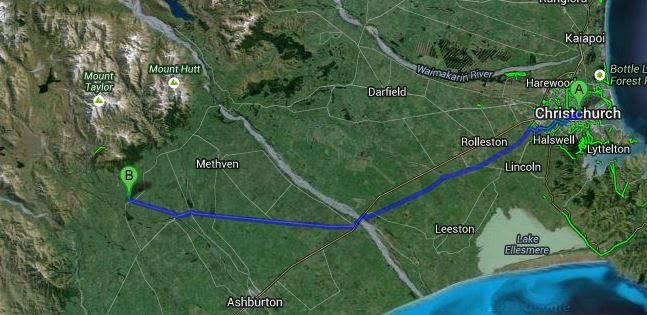 The weather is that bad, that many roads are closed and there are a lot of landslides like this one.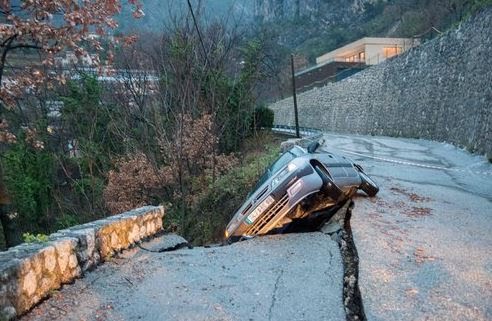 19 January 2014
Still a very, very wed weekend, today our region is on weather alert! So no trips on the bicycle still!

22 January 2014
Yesterday was already a good day for riding, this morning we both went to Caussols, a bit chilly, but a nice ride we had with loaded bikes.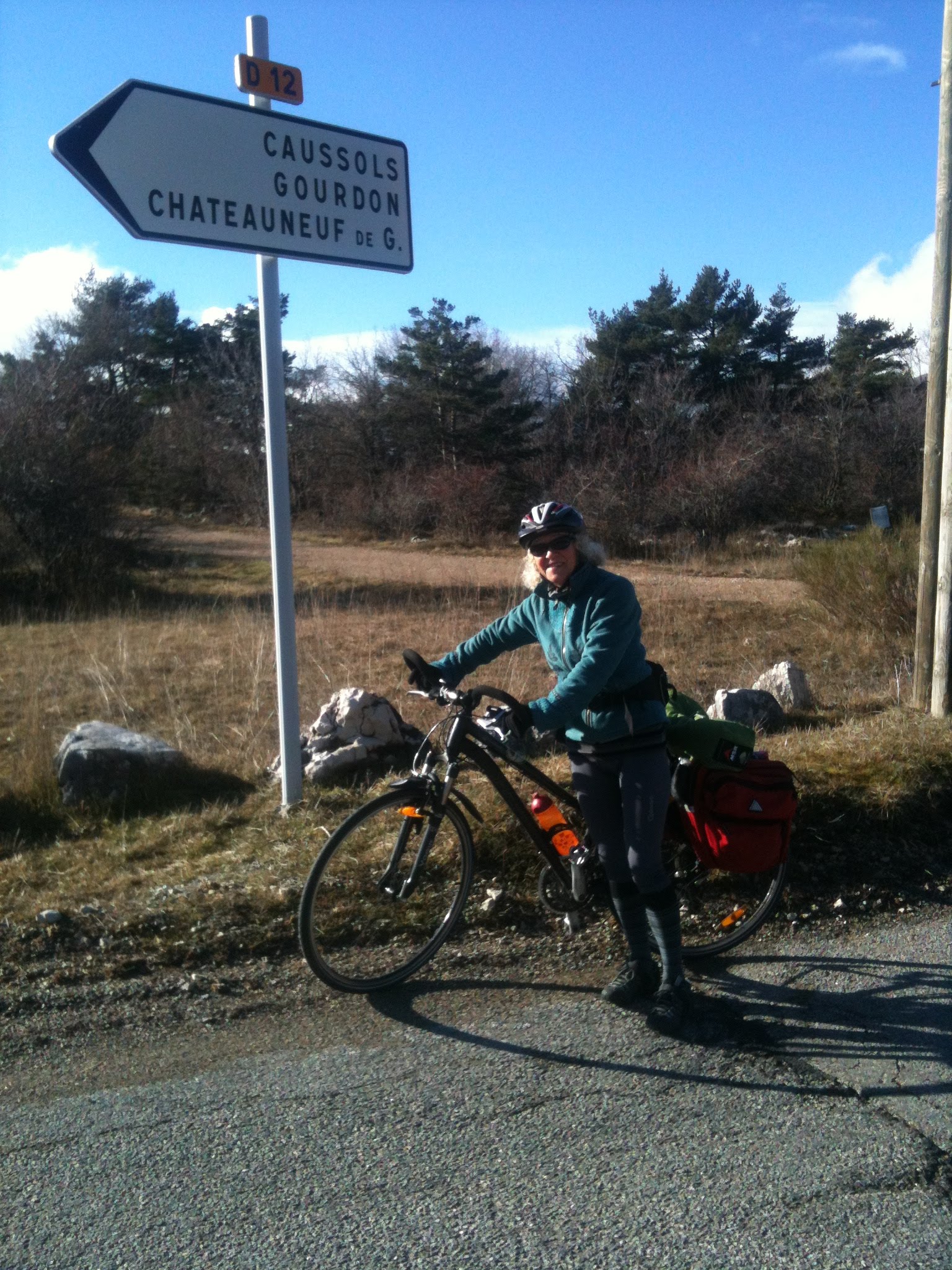 28 January 2014
The members of the team that live in Holland are becoming famous! Look at this article in a Dutch magazine for elderly people: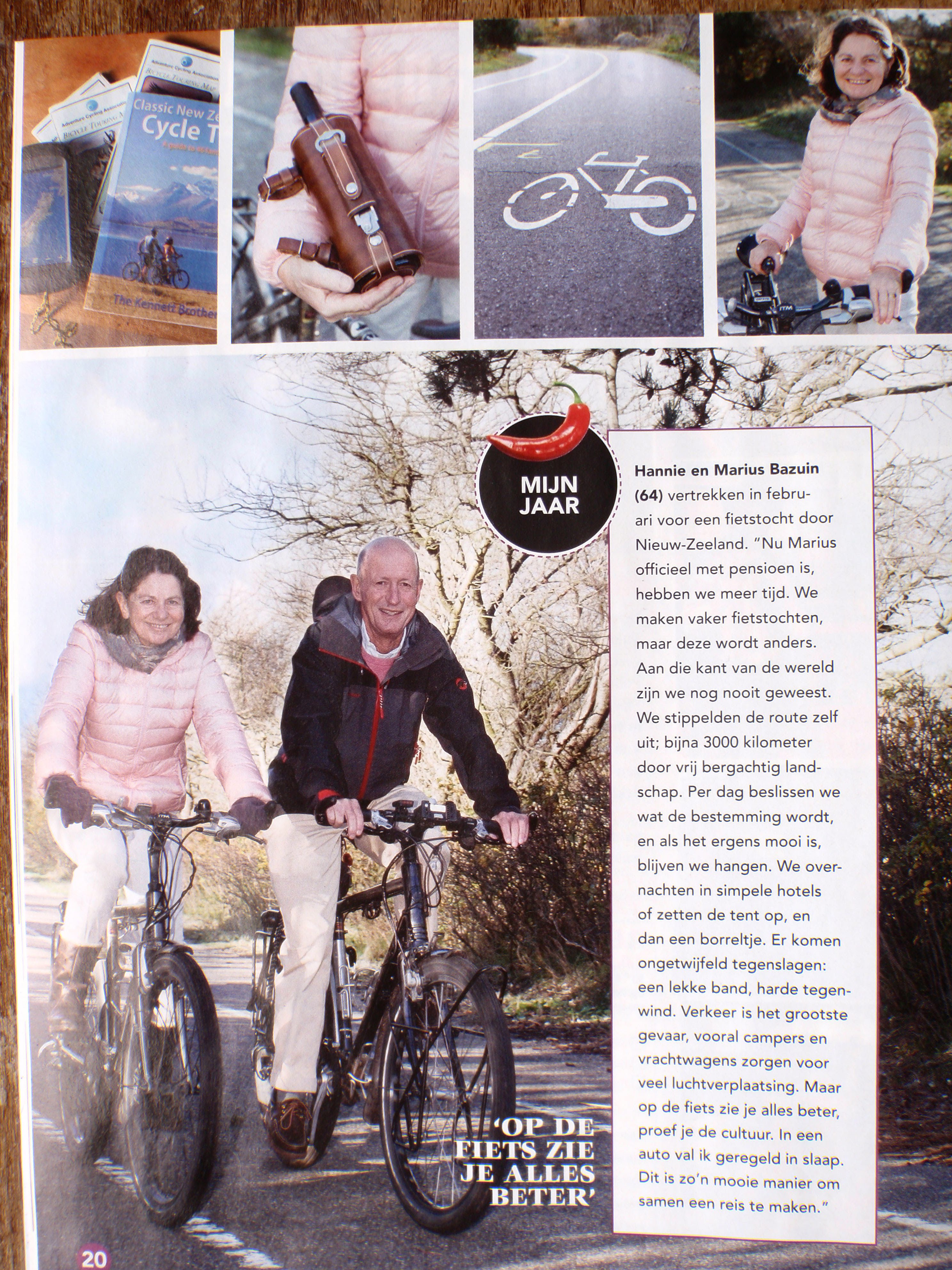 29 January 2014
Today we packed everything in our panniers. Our total weight of luggage is 12kilo for Jenny and 16kilo for Kees. This off course without food we had to buy on the road. We are happy with it, this is manageable going up the mountains!
02 February 2014
We are ready! Yesterday we shifted kilo's from the checked luggage to the hand luggage as to avoid having to pay extra for the kilo's.  Usually we can manage without paying extra, we put all kind of interesting stickers on the bike boxes, and that usually starts a conversation that ends without paying extra. We find out the day after tomorrow if Emirates is strict or not.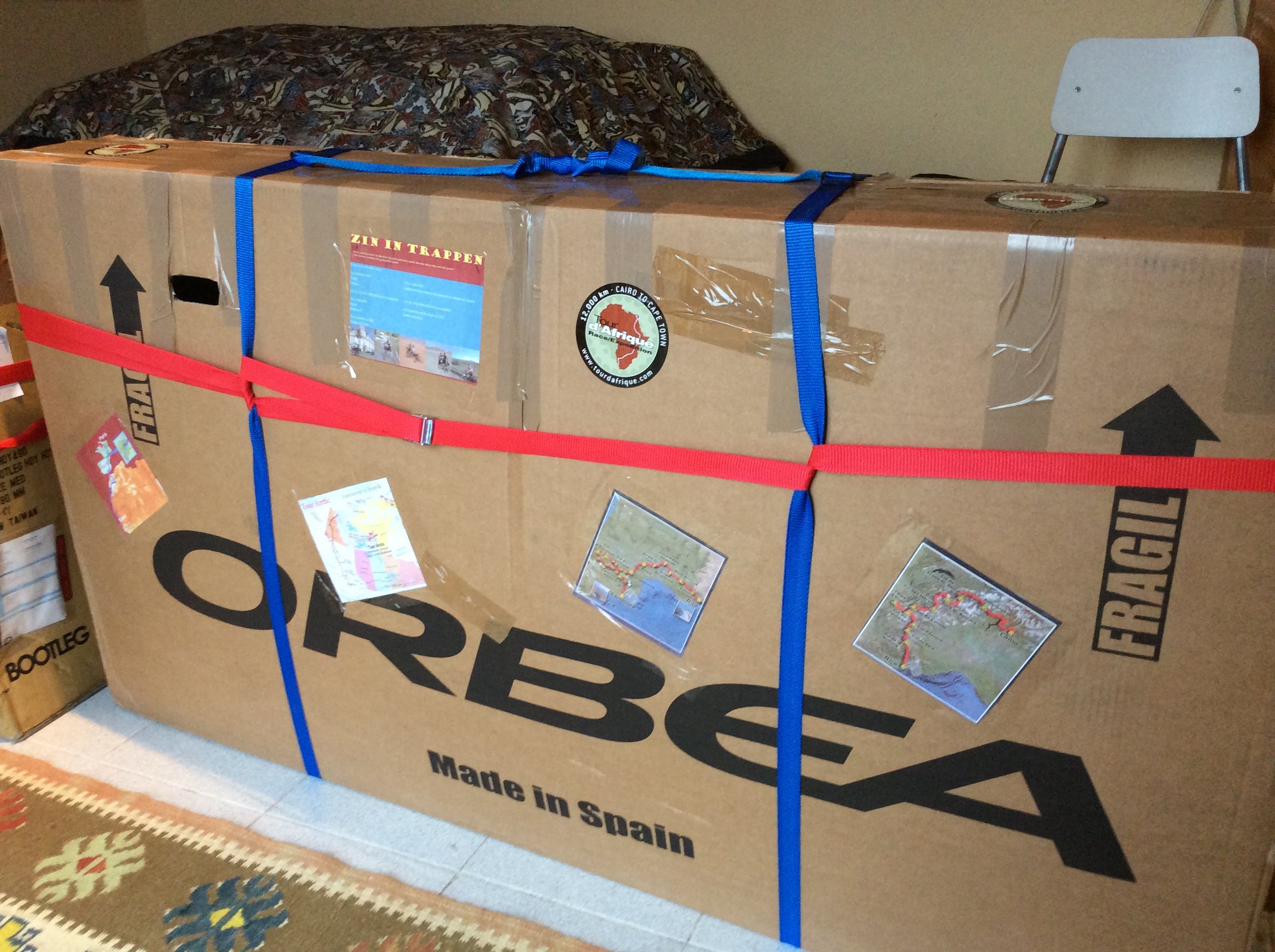 We Skyped with our friends for the last minutes preparations, and also talked to the children and grand-children. Tomorrow is still a busy day, explaining all the in and outs of our house to the friends that will take care of the dog and the house. From the 6th of February we will start putting entries on the pages marked with The Trip. See you there!
P.S. For our Dutch fiends, we zullen zoveel mogelijk in twee talen verslag doen, Nederlands en Engels, beloofd.